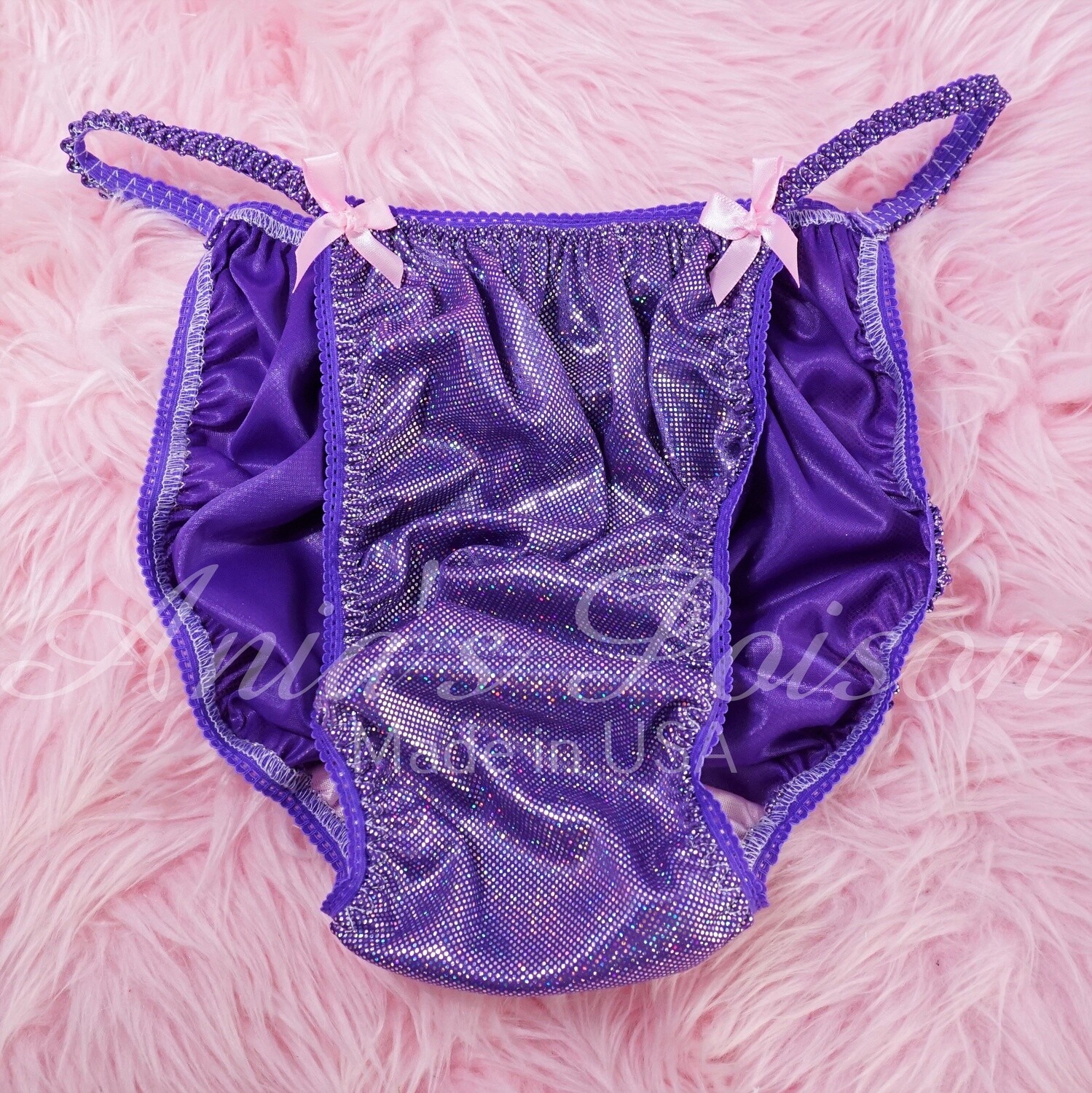 Anias Poison metallic shiny FOIL string bikini sissy mens Dancer panties Purple Sparkle hologram FLASH SALE
01686
Product Details
For your consideration are a very unique slippery smooth pair bikini metallic mens panties. LAST CHANCE before this color is gone for good!
These are hipster style, designed for men not women (unless you like the front puffy) For the ideal fit your waist/hips should be somewhere in the middle of the range not at the beginning or the end.
Skirts and bras are sold separately and are ONE SIZE items.
Sizes are as follows:
S will range from 22-34"
M will range from 24-36"
L will range from 26-40"
XL will range from 28-42"
XXL will range from 30-44"
Bandeau Bra: 28-50"
Mini skirt: 26-42", 9" long
Save this product for later