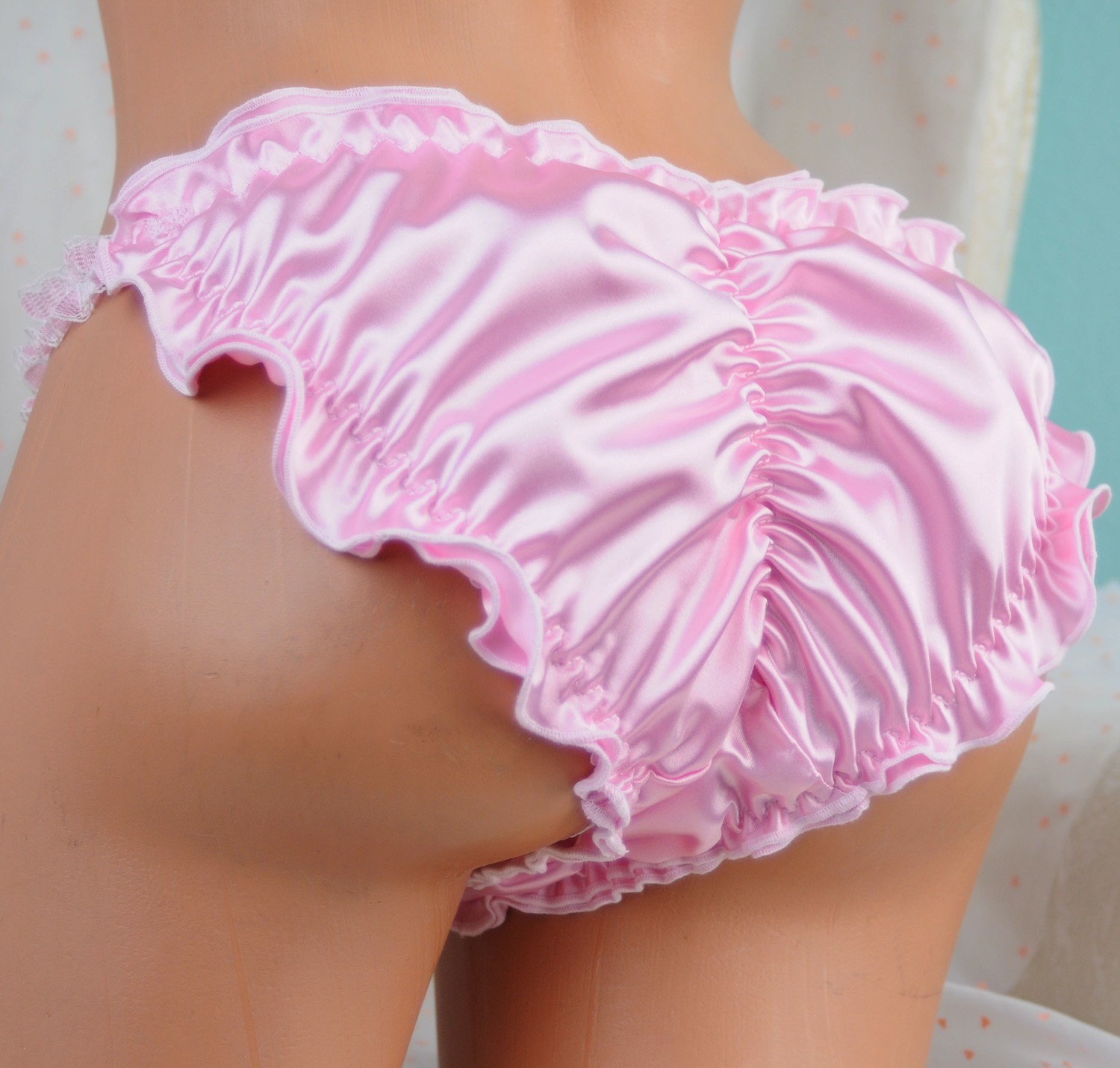 Anias Poison MANties satin shiny MENS sissy ruffled scrunch but double lined matching side panties- Many prints to choose from!
Double RUFFLE RB
Product Details
For your consideration are a very unique slippery smooth pair of very soft shiny satin panties with matching sides and full lining. 2 layers of lovely satin and scrunch but.
These are hipster style, designed for men not women (unless you like the front puffy) For the ideal fit your waist/hips should be somewhere in the middle of the range not at the beginning or the end
Sizes are as follows:
S will range from 22-32"
M will range from 24-36"
L will range from 26-40"
XL will range from 28-44"
Save this product for later